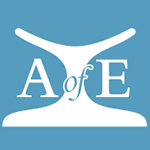 ---
Notes on distribution:
Sir Alan Henderson Gardiner (1879-1963) was a prominent and well-published British Egyptologist who was connected to both prominent British (Sir E. Wallis Budge, W. E. Crum, Flinders Petrie, and Francis Llewellyn Griffith) and Continental scholars (Gaston Maspero, Adolf Erman). At the time of receiving objects from Amarna, he was Research Professor in Egyptology at the University of Chicago.
His papers are housed in the Griffith Institute at the University of Oxford and a large amount of his library was bequethed to University College London.  
---
Source URL: https://egyptartefacts.griffith.ox.ac.uk/destinations/gardiner-alan-henderson
Links
[1] https://egyptartefacts.griffith.ox.ac.uk/destination-country/uk-0
[2] https://egyptartefacts.griffith.ox.ac.uk/destination-country/england